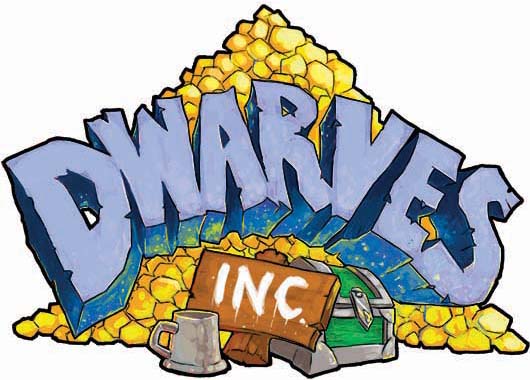 A new release from ASSA Games: Dwarves Inc.
An ancient dwarven City Under The Mountain lies in ruins, and the dwarves are determined to recover the lost treasure. Eight dwarven-run mining companies are ready to finance the project.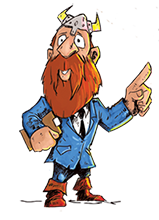 You will lead a party of dwarf prospectors who enjoy digging and would not mind getting rich in the process. On each turn you will dig on behalf of one of the mining companies and receive rewards for everything you may find.
You will be going through tunnels, recruiting new dwarves, finding gold and opening treasure chests.
You will also have a chance to invest in these companies on a stock market and get a share of their profits.
Easy rules, suitable for children as young as 8.
A modular board makes sure no two games are alike.
Tons of player interaction and strategic depth.
Invest in other players' strategies.
Make profit from your and other players' moves.
Scales well from 3 to 6 players.
Fun, gorgeous illustrations from Wayne O'Connor.
Fast turns – the game plays in just under an hour.
Available on Amazon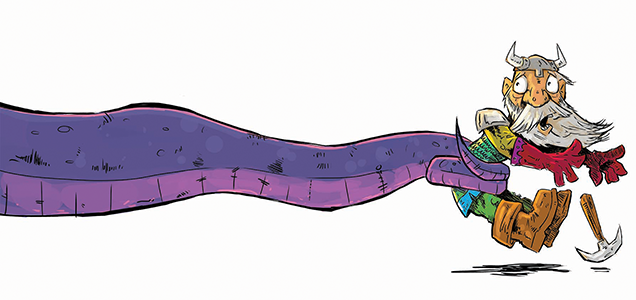 ---

Galaxy's Edge is an exciting new board game from ASSA Games.
In Galaxy's Edge, you are a flagship commander of one of the great galactic superpowers, navigating the fringe of the known galaxy in an effort to claim and colonize the many bountiful star systems in the region.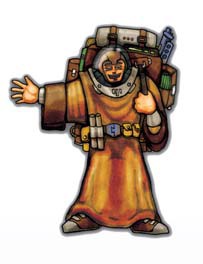 Expansion can be achieved through a combination of peaceful occupation and use of military resources to seize enemy outposts and to protect your own. A variety of alien species are native to the newly-charted sectors; earning their loyalty will go a long way towards claiming a victory. Diverse Events can be used to further your goals in a number of ways.
Game highlights:
Concise and easy-to-understand rule set.
Fast turns.
Modular board and many different ways to score.
Balance peaceful and military strategies.
Innovative game mechanics.
Five different Alien Species and exciting Events such as Rebellions, Surprise Attacks and Cultural Takeovers.
Great illustrations and box art that really stands out.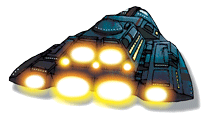 Order now!
---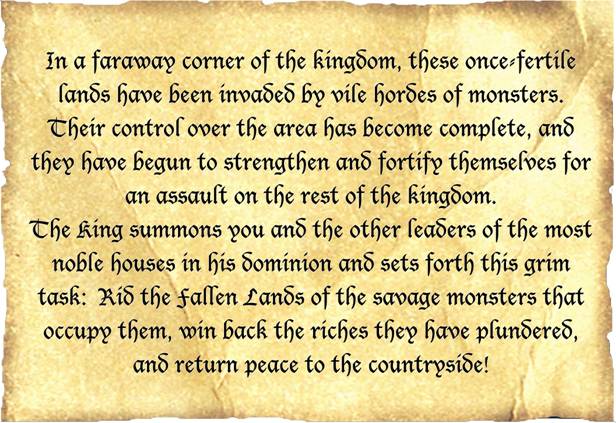 Conquest of the Fallen Lands is an exciting board game for 3 to 5 players. It is easy to learn, fun to play, and a typical game ends in about an hour. Even so, this game has the richness, atmosphere and depth of a larger-scale wargame.
Here is what some reviewers say about it.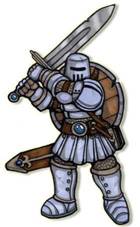 Tom Vasel, www.tomvasel.com (full review):
"Conquest of the Fallen Lands is a very clever game with difficult decisions and high replayability… It plays great with three, four, or five players, and has an interesting, engaging theme."
"Each time the game is played, the board is different, the cards drawn are different, and the player can try a new combination of followers. That variety is a lot of fun for me. I enjoy games that play differently each time, yet hold some basic precepts and offer decent strategy and tactics."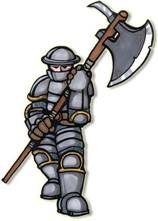 Greg Schloesser, www.easttennesseegamers.com, writing for the Counter magazine:
"There is much to like here.   Conquest of the Fallen Lands has numerous clever ideas, particularly the concept of using previous conquests – whether your own or your opponents' – to support future attacks…
Conquest of the Fallen Lands is quite good and has a fresh feel.   While the objective is similar, it is not your typical attack and conquer game.   It also successfully avoids the usual pitfalls of most conquest games, which is quite refreshing.   In fact, that is a good word to describe the game:  refreshing."
The game is suitable for adults and kids ages 8+. Adult supervision is advised, or your children will play game after game and never stop!
©2006 Assa Games Corp. All rights reserved.